We went for a walk on the golftrack with Sheriff's niese Kuzonga's Fuga Zhinga
Sheriff
Zhinga
Flying Zhinga
Zhinga
More flying Zhinga!
Sheriff
Zhinga "attacking" Sheriff, notice Sheriff's closed eyes! 🙂
Ridgeback-play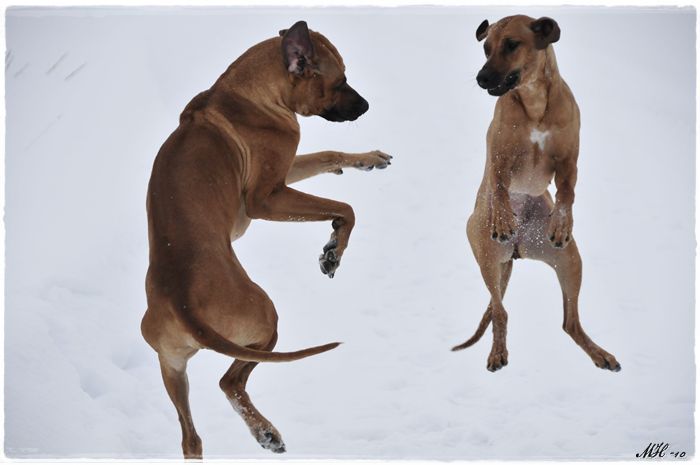 Both dogs flying, looking so stupid! 🙂
Zhinga won the ball!
Sheriff and Isi also wants the ball!
Cutie Zhinga
Zhinga sneek-attacking Sheriff
Zhinga standing, but she is cold, so she crums her back! But a very feminin female!
Zhinga also can wave, just like her mother Cike! 🙂
Looking like a squirrel!