The dogs and I spent 4 days at the Norwegian West Coast, at our cottage outside Molde in Møre og Romsdal. My mother and my stepfather has a cottage by the fjord and the little village Batnfjordsøra. The weather at the west coast isn't always the best, but we had luck, and had 2 days with lovely sun. Then we had to take some lovely swims in the sea, a lot of pictures at the buttom!
Our little cottage
View of the fjord
View of the meadow behind the cottage. 20 sheeps was grazing on the other sides of the fence
Isi and Millie watching the road
Isi enjoying a snack
Millie posing in my mothers bed of flowers
Cutie!
Millie on seaweed
Millie waiting on auntie Anna's door
Isi and Sheriff
Sheriff watching the road
Still on work, watching the road
Sheriff 5 years old and still in his best shape!
Isi also posing in my mothers bed of flowers
My mother and Sheriff taking a breath after a walk up the valley
Isi taking her very first swim, and she really enjoyed it and was an excellent swimmer!
Had to dry her coat in the grass afterwards
The crazy little girl!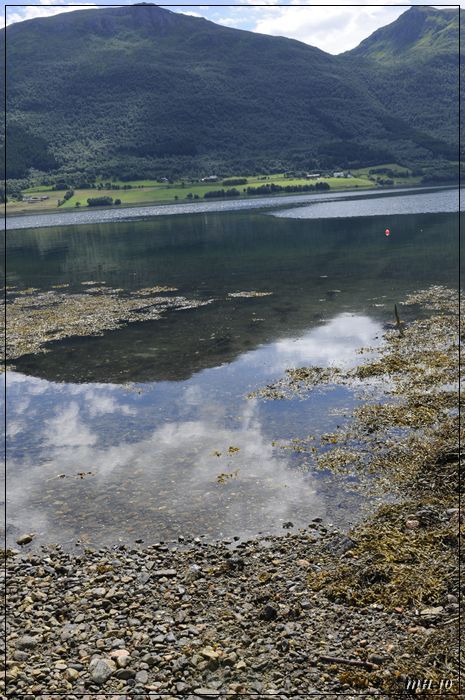 This is our fjord-beach! But as long as it is some meters free some seeweed, I am more than happy!
Sheriff also decided that the water was of good enough quality, and swam and swam. He have to have something to retrieve, and his precious ball had to go in the water!
Isi was an excellent swimmer, and she swam, even when it was nothing to retrieve.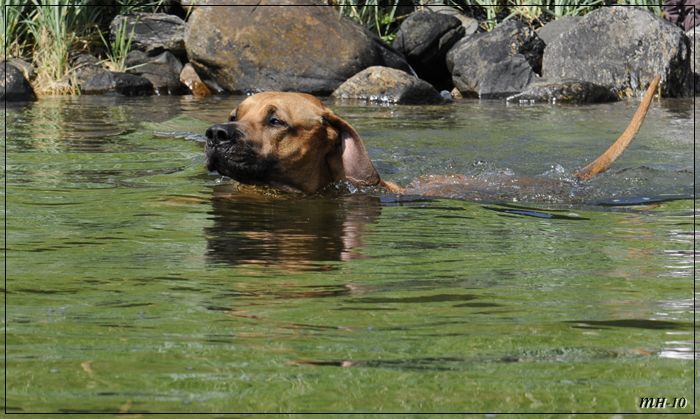 Looking crazy..
And the obligatory shake afterwards..
Isi going in..
and under..
what a look!…
My precious boy!
'