The happening of the year in the Norwegian Rhodesian Ridgeback Club was finally here, and we had been looking forward to this weekend for quite some time. We had 5 dogs from our A-litter entered, as well as daddy Sheriff and mum Kiwi. We spent the days around the ring with lovely people and dogs, and had an even greater time celebrating, eating, drinking and laughing almost all night long 😉 Thanks to all lovely people involved in this fantastic weekend!
Juniorclass males
– Wayosi Ambitions By Cheriff "LEON" – Very Good
– Wayosi Achy Breaky Heart (l) "KANI" – Good
Championclass males
– Kuzonga's Cheriff "SHERIFF" – Excellent
Juniorclass
– Wayosi Amazing Graze (l) "VARGA" – Excellent 3
– Wayosi Another Sunny Day "JUNO" – Excellent
– Wayosi All That Jazz (l) "JUBA" – Excellent 1, CQ, Best Bitch 2, res.CAC!!!
Championclass
– Tappinkis Peach And Passion (l) "KIWI" – Excellent 1, CQ
So Juba topped this already amazing weekend of by going Best Bitch 2 with res.CAC, only 10 months old! It's unreal, and a absolutely amazing feeling seeing my own kennel-name on the winnerslist! Even if we had some nice results, I was so happy to see how nice tempered these dogs are. All 5 juniors entered the ring without any concerns, they behaved beautifully and had an amazing contact with their handlers/owners. They stood like statues when the judge examined them, and wagged their tails happily. I could not ask for more! Varga had never met her handler before, they trained for 5 minutes, and Varga acted like she had known Gunn Tove for ever! This is exactly the types of dogs I want to breed!!
Leon
Leon – happy as always! He always have this happy attitide towards the judge, and I just LOVE it! This is how it should be!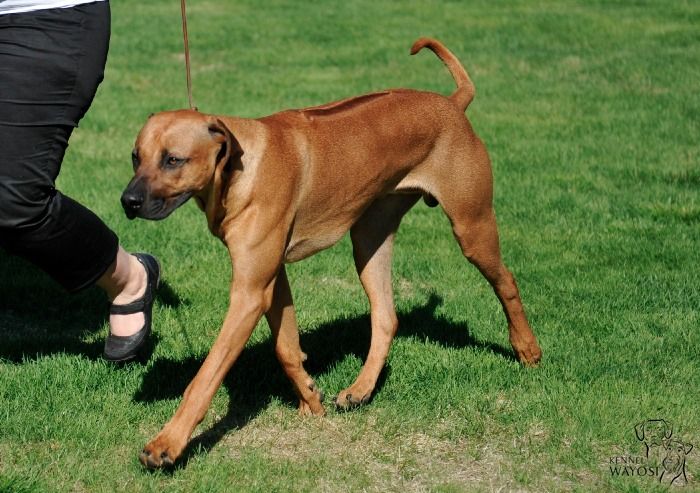 Leon
Leon
Leon
Kani and owner Ingunn. It was Ingunn's first time in the show-ring, and I am amazed how well they did!
Kani had full focus on Ingunn all the time, and behaved like the wonderful little man he is!
Sweet Kani!
Kuzonga's D' Uncas of Embo
Kuzonga's Cheriff
Championclass males
Kuzonga's Foenix
Foenix
Sheriff
Sheriff
Sheriff
Championclass males line-up
Lovely Kuzonga's Foenix
Kuzonga's Cheriff
At the end of the day on saturday, the Wayosi dogs and owners thought it would be a good idea to make a group-photo….
It starts with Kiwi and Sheriff starting a fight over a treat….
Then Juba find some other things to do, and Leon goes hiding…
But finally! 🙂
Sooo obedient! 🙂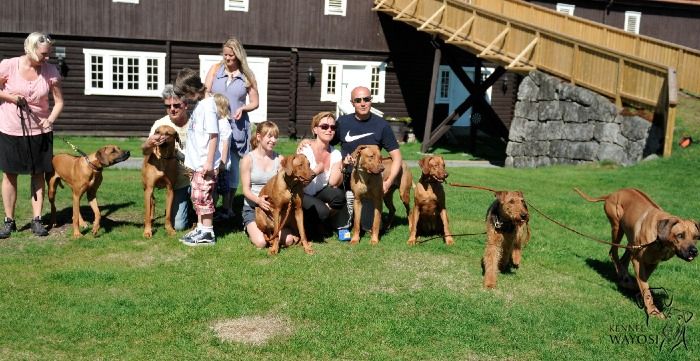 And all hell brakes loose again.. 🙂
Cutie Juno at the barbeque on saturday evening
Juno practicing to the show on sunday
Behaving quite nice
Standing pretty!
Both mum Emma and Juno standing pretty, well done!
Juno doings some trix, like putting her head in Emma's hand!
Sweet Gunn Tove (friend and superhandler) and Varga in juniorclass. Varga had never met GT before she entered the ring with her and behaved like a pro!
Juba and Juno
Juba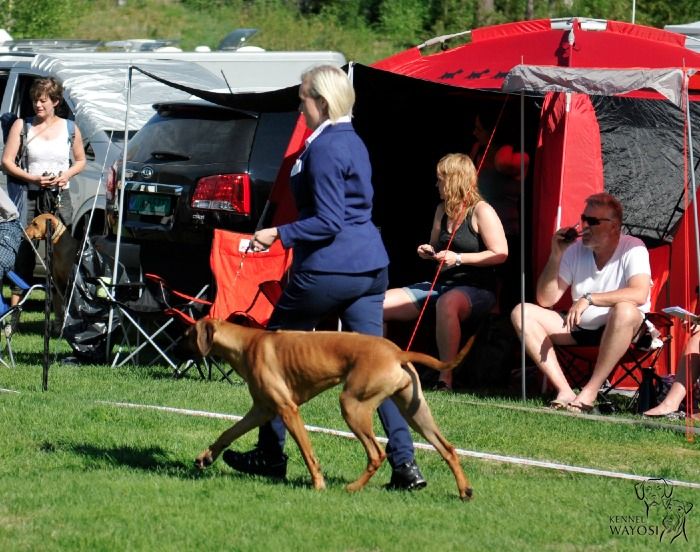 Juno
Varga
Varga
Varga
Juba
Juba
Juba
Sweet Juba!
Juba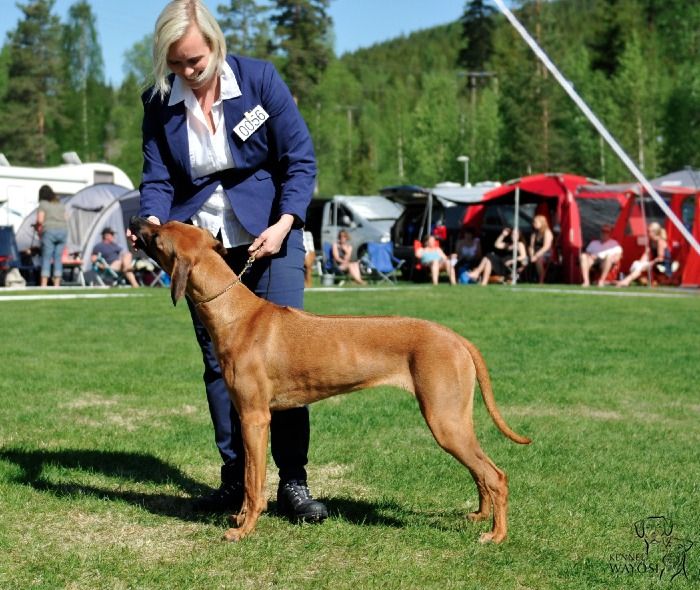 Juno
Juno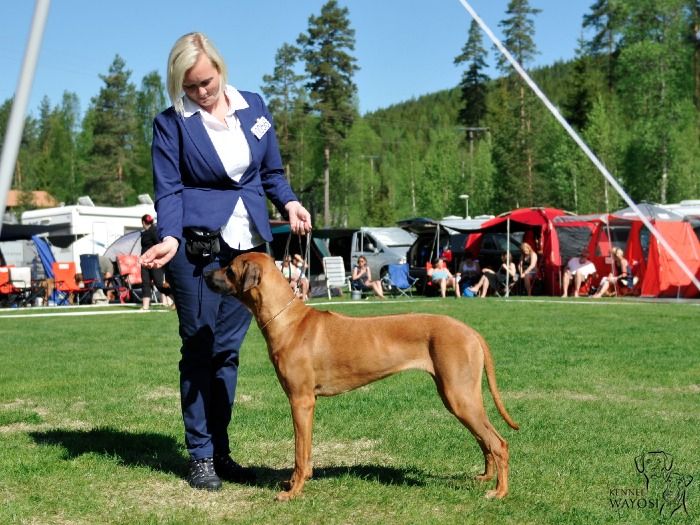 Juno
Varga
Varga
Varga
Juba
Juno
Varga
Juba
Kiwi
Kiwi
Kiwi
Kiwi
Kiwi
Kiwi
Kiwi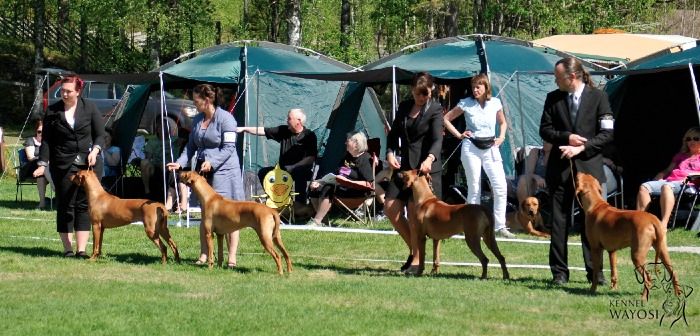 Championclass female line-up
Kiwi
Kiwi
Kiwi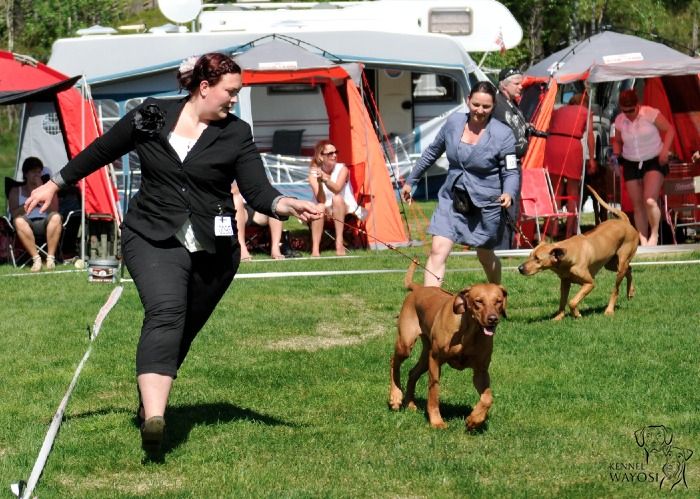 Kiwi
Kiwi
Juba in best female line-up
Kiwi in best female line-up
Kiwi
Juba is happy as always 🙂
We are slowing down the group, my little junior have to trot slowly, or else her kangaroo-genes kicks in 🙂
And we ended up as Best Female 2!!! Trine (Juba's co-owner) crying a little bit 🙂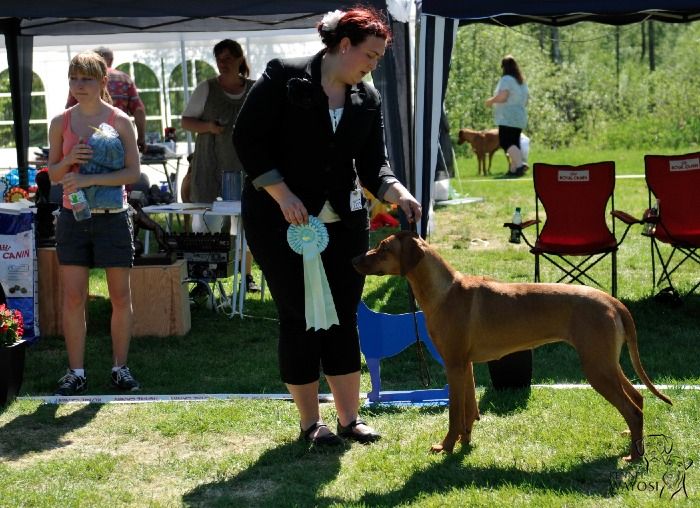 Juba
Juba
Juba
Kuzonga's breederclass
Juba
Juba
Kiwi