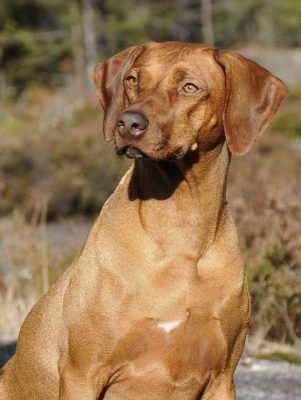 DATA
Import from Tappinskis kennel, Sweden
☼ May 13, 2008
† June 14, 2018
Passed away due to cancer with metastasis
Titles: N UCH SE UCH
Reg.nr: S45548/2008
Owner: Kennel Wayosi
Height: 62 cm | Weight: 32 kg
Hips: B/B | Elbows: 0/0
Teeth: Correct and full bite | Eyes: ECVO clear (2013)
Ridge gene: R/r (heterozygous)
Thyroid (TT4, FT4, TSH, TgAA): normal (2011)
DM (Degenerative Myelopathy – SOD1): N/N (clear by parentage)
D-locus: D/D (clear by parentage) | B-locus: b/b (livernose)
EOAD (Early onset adult deafness): N/N (clear)
JME (Juvenile Myoclonic Epilepsy): N/N (clear)
RR IVA (Rhodesian Ridgeback Inherited Arrhythmia genetic test 2016): N/A (carrier)
HUU (Hyperuricosuria): clear | MH (Malignant Hyperthermia): clear
Factor IX Deficiency (Haemophilia B): clear | Factor VII Deficiency: clear
⭐️ All good things must come to an end ⭐️
13.05.2008 – 14.06.2018
In loving memory of our wonderful Kiwi
ACHIEVEMENTS
Swedish Showchampion (SE UCH)
Norwegian Showchampion (N UCH)
1 CACIB, 4 CAC, 1 BOB, 1 BOS, 1 BIG-2
Kiwi was born May 13, 2008 and was put to sleep June 14, 2018 at the age of 10 years 1 month and 1 day, after finding a tumor with metastasis in her abdomen. A couple of months prior to this she had her spleen removed due to a bleeding tumor on it, and it is likely that this tumor was malignant and she already had developed metastasis. Our thoughts are with Hilde and Stig, where Kiwi lived her every day life and was deeply loved and cherished every second of her life.
Kiwi was the foundation bitch of Wayosi Rhodesian Ridgebacks, and up until 2018 she is behind every ridgeback with the Wayosi prefix. She gave us 24 puppies, and several of her offsprings have been used in breeding. In one way it is a comfort that she lives on in her descendants.
Kiwi was a very special dog. Without exaggeration, she was the most intelligent dog I have ever met. She could open every locked door and drawer, and even the refrigerator. She was a notorious food thief, and we have lost count on every person she has stolen food from or all the times she has been counter surfing. She has eaten all the stuff a dog shouldn't eat, and she's eaten it without regret at all. She was the type of dog who would observe, learn and act, and sometimes she could drive us crazy with her mischiefs. On the other hand she was the most calm, balanced and unafraid dog and every person who ever met her fell for her beautiful soul. She was the type of dog who would curl up in everyones lap, and she would demand her space. If she was asked to lay in the floor in her dog bed, she would look at you with her never tiresome look, and in the end she would get her will. She was special, and I am happy I got the opportunity to start my breeding with such a wonderful dog.
INTCH NORD
FIN N S DK EE UCH
Mankoyas Great Gambo
FI V-00 FI UCH WW-00 US CH
Ikimba Shadyridge Okoa
ZA CH
Apalachee Umquolo Of Pronkberg
Pronkberg Matange
Kulmina Zena
Dahari Dafina
Shadyridge Mabruki Mbili
Imbali Khangayo
NORD UCH
Mankoya's Claudia
SE UCH NO UCH
Dark Red Dreams Fudo-Daruma
Rolling's B Abel
Turoka Gidget Raises Caine
SE UCH
Parih's Eileen-Phoébe
Rooinek Jason Of Janak
Kinghunter's Daria-Lionlife
Tappinskis Obax Onaedo
SE UCH NO UCH
Amageba's Ekevu Shangi
DK UCH NO UCH
Caraen Afri Shaman
Kangelani's Banzi Busiso Neroson
Krismidt's Damara Shangani
NO UCH
Amageba's Aziwa N'Kosanyana
Corleo's Zankomo
Savanne's Chivas
SE UCH
Oppigården's Lysa
SE UCH
Alfalyans Ensån Lever (L)
Corleo's Samutchoso
Alfalyans Bambie
SE VCH SE UCH
Oppigården's Endast Elin
Haibas Yanko
Maridadis Foxy
LITTERS
11 puppies born July 20, 2017 at kennel Wayosi.
6 males (3 livernoses), 5 females (2 livernoses). 1 stillborn correct male. 9 (8) correct ridges, 1 multicrown, 1 hidden crown. 1 white sock on leg. No dermoid sinus, no kinked tails.
See more info HERE.
5 puppies born February 18, 2014 at kennel Wayosi.
3 correct males (all blacknosed), 2 correct females (1 livernosed, 1 blacknosed). All correct ridges. No Dermoid Sinus, no color faults, no kinked tails, white within standard. One male put to sleep at 2 weeks of age due to megaesophagus.
See more info HERE.
10 puppies born April 22, 2015 at kennel Wayosi.
4 males (2 correct, 2 small kinked tails) and 6 females (3 correct, 2 multi crowns, 1 single crown). All ridged, no DS, minimal white, no color faults.
See more info HERE.
HEALTH
Kiwi comes from very healthy bloodlines. 4 of Kiwi's litter siblings have been x-rayed, all 4 free for HD, 3 free for ED and 1 with ED-1. Kiwi's father has given 19 litters, and overall there are very good statistic on HD/ED on the litters. Kiwi developed epilepsy at the age of 9 years. Only 12 hours after wakening from sedation from a routine operation for castration, she had her first seizure. MRI was done, and no medical reasons was found. She was successfully medicated with Fenemal and Keppra.
MENTALITY
MH (Dog mentality assessment) September 2009. MT protocol.
MT (Dog mentality assessment) October 2015. MT protocol, video.